Careers and Outcomes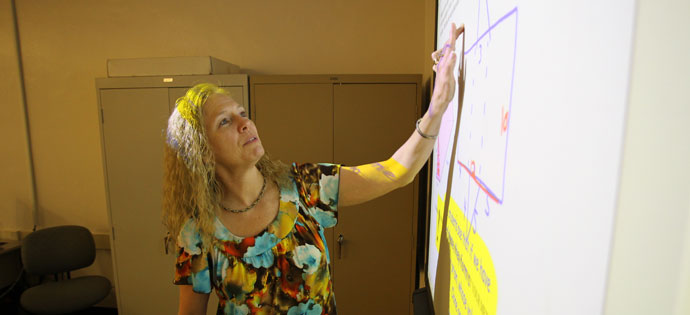 Teaching math and beyond
A degree in math education provides the necessary skills and abilities for a variety of careers beyond secondary education settings. Drawing on the principles of a liberal arts education, you will develop a useful skillset that includes critical thinking, analysis and research abilities. Upon receiving your degree in math education, you may pursue a career in many settings and fields.
Graduate education
If you decide to continue your education in a graduate program, your career options will increase, as well as your earning potential. To aid in this transition, you should produce solid undergraduate work and secure faculty recommendations to help you move on to the next step.
Missouri State Career Center
To help you prepare and search for jobs, the Missouri State Career Center provides a database of current openings, tips for preparing your résumé and on-campus interview opportunities. The Career Center also compiles information about what you can do with a math major. You can view their recommendations by downloading What can I do with this major?